Tag Archives:
artists
The most hilarious artworks
People create art to express themselves. It is an incorporation of the creative skills, imagination and feelings of a human being. An artwork has the ability to capture the emotions of its audience, and so it takes a person who's interested in arts to understand this. To capture the feelings of people during the early times, people have used various forms of art. Those artists who have successfully portrayed a moment in time are often guaranteed a life-long recognition, ore even more. There are times that when you see a work of art you just can't stop yourself from laughing. If that was what the artist really tried to do (to make it look hilarious), then a laughing situation is inevitable. To be aware to some of these hilarious artworks, continue to read below.
The Experts (1837)
Before people had access to comical materials, like Joke of the Day calendars, people have given their laughs to artworks who have hidden witty meanings created by famous artists. One of these paintings is the "The Experts" created by Alexandre Decamps whose unconventional artworks have been rejected repeatedly for by the French Academy of Painting. This painting represents the art snobs who have only been attracted to conventional styles of painting and are wittily represented by monkeys.
The Flatterers, 1592
During the 16th century, when odd and abstract artworks were famous, the "The Flatterers" was born. This painting was painted by Pieter Brueghel in an attempt to portray pretentious people who try too hard to please their superiors.
Joseph Ducreux, 1793
"Joseph Ducreux" is a self-portrait that is famous for its Archaic Rap meme status and coincidentally, it exudes vibes that of the pop culture. In this painting is an image of Joseph Ducreux in an 18th century fashion while pointing slyly.
Paintings of Children (1888)
Vincent Van Gogh, an artist known for his mysterious and emotional style of painting. He might be well-known for this style but apparently Vincent Van Gogh doesn't always stick to this tone. Vincent Van Gogh, with his classic style, is also fond of painting children. Vincent Van Gogh made a series of oil paintings portraying young children, and this is the "Paintings of Children" that we know today. The series of paintings was not intended to be hilariously looking but the viewers find it too funny.
A lot of famous paintings were not intended to be comical-looking, but when introduced in the modern context it became famous to more people making it open to a greater amount of interpretations. However, each person have their own opinions and what we see may not be true to some.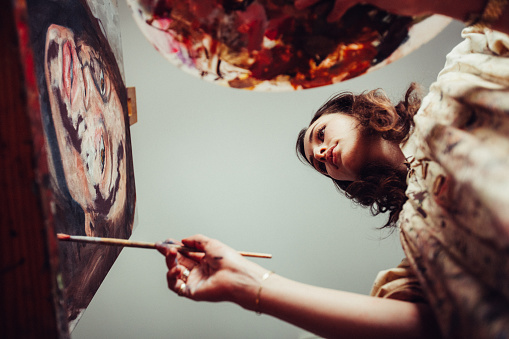 Things to Consider When Buying an Art Painting In the past, only those who are rich can afford to buy and collect art painting. But, arts is intended for everybody. It just takes a little knowledge and time to find affordable art paintings to collect. With the many choices available these days, you can sure find affordable pieces perfect for your collection. Here are some guidelines in order to make sure that you get the right and affordable art paintings available in the market. – Determine Your Preference. Every person is subject to his own art appreciation. So before buying or start collecting, it is very important for you to know what style you want. Check the internet for this. There are online art painting gallery online that you can visit.
News For This Month: Resources
– What Is the Story Behind the Painting? Take note that the painting has more than to say that what your eyes first see. Knowing the history behind the artist who made the painting will be very useful. With this, you can make a better decision when it choosing the right art painting to invest in. You can talk with the painter in person or just do a little research online. If you understand what is the painting really about, then your appreciation on it will become wider.
News For This Month: Resources
– What Strokes Are Being Used? You have to check if the painting is original or created through mechanical means. You can expect the original piece to be more costly since it is one of a kind. You can find original pieces in the form in watercolor paintings, oil paintings and pen and ink drawings. The print can also be a good choice and this is not a copy because there are different printmaking processes being used. These may come at higher prices but more affordable compared to the original pieces. You can also find reproductions and posters a good piece to collect. You will not worry with your budget if you take this option. Additionally, there is no limit when it comes to posters and reproductions so you get what you want. You can sure increase the number of your collections in no time. – Different Sources. If you want to collect art paintings, you have to make sure that you know the different sources. Buyers today spend enough time to find the right source. If you wanted to see a wide variety of art collections, then you can go online. There are international pieces that are offers at a reduced price. The only downside is that you only see the piece in your computer until it is delivered to you. Art fairs is another avenue. This is where several artists gather together to exhibit what they have. With this, you get to talk directly with the artist and negotiate about his painting. Local auction houses seem to be an incredible avenue where to get a gem.